Sarah Pickford – Travel Counsellor (UAE)
Having visited lots of beautiful hotels in UAE since I moved here, it takes quite a lot to impress me. Well this place did. It's the only place we have visited where my husband said he could stay for several days, a week even, as he really felt 'on holiday' and there was so much to do.
We decided to drive from Dubai and there is no doubt, it's a long drive. But once arrived at the jetty which is around and hour and a half from Abu Dhabi, the stress dissipates. We checked in at the jetty quickly and our bags were taken, we were told to relax. So we did. And we did until the time we left again 2 days later.
The ferry trip is around 20 minutes and they show a video of what to expect from the island. It goes very fast and at the other end we are met by an air conditioned coach for another 20 minute drive time. Along the journey we are all wildlife spotting and we are all a bit overcome by the rugged landscape.
We arrived at Desert Islands by Anantara and were warmly greeted. After the initial introductions we didn't pass by the reception area again during our stay without being greeted by name. We were shown to our room which was lovely, with one of the best hotel showers I have ever had experience of, and a pretty garden terrace. And then we retired to the lovely pool with great drinks service.
The activities desk has plenty of things to offer guests to do. Watersports, sandsports, sailing trips and perhaps the most exciting for me, the wildlife drive. We opted for very early in the morning as we had been advised we had more chance of seeing more animals. Great advice!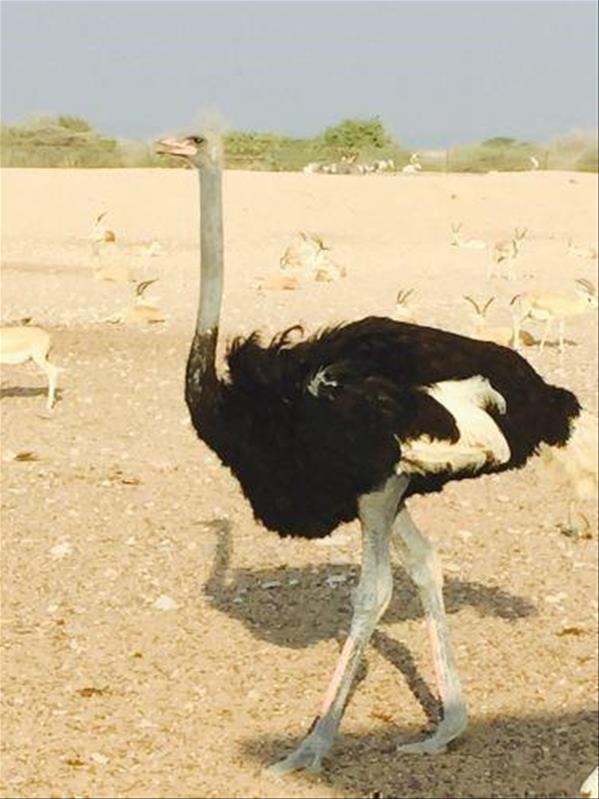 Our informative guide pointed out various interesting facts about the island and landscape but most importantly took us to the animal 'hangouts.' Giraffes, cheetahs, oryx to name a few. And not from a distance – from right next to our vehicle. It was amazing.
Again the guide was really very informed about each of the animals and could answer all of our questions. She, and all of the other staff we encountered were very enthusiastic about their work, the resort and the island. It was infectious enthusiasm, and I cannot wait to go back!