Simone Gray shares her trip of a lifetime to Australia!
I was very fortunate to join a group of Travel Counsellors on a trip of a lifetime to my dream destination, Australia. We flew with Qantas on their new A380 via Singapore to Sydney. The Airbus that we were on is the fourth in their fleet and it was only on its fourth journey. I have to say that it is extremely comfortable in both economy and business class which we experienced on the Singapore to Sydney sector of the journey. The flatbeds are just brilliant!
On arrival into Sydney, immigration was extremely quick as was the luggage. We spent 2 nights in Sydney at the Observatory Hotel. We only had one full day as we didn't arrive until late on the first day. The hotel was just lovely and the service excellent. I have to say I was blown away when reception called me by my name the next morning. Considering 26 of us checked in together less than 12 hours before, it was pretty impressive! The Observatory is a 5*, service was discreet and breakfast was really good. In the morning we walked down to Circular Quay as we were visiting the Sydney Opera House. Fr
om the hotel it is a fairly direct route and it is downhill all the way. One thing that did surprise me was the fact that Sydney is fairly hilly. The local transport system is very good and taxis are reasonable and plentiful!
We took a tour of Sydney Opera House. I really enjoyed this. I wasn't expecting lots of different halls. The history behind the building of the Opera House is really interesting too. After a quick drink we then walked round the quay to Sydney Harbour Bridge as we were going to climb it! I am not the world's fittest person, after all I sit at my desk all day but I have to say that it wasn't overly strenuous. It does take a couple of hours and of course you do go high up. The view was just spectacular. After the climb we found a local pub to have a late lunch. I would say that portion sizes are big and sharing a lunch doesn't leave you hungry!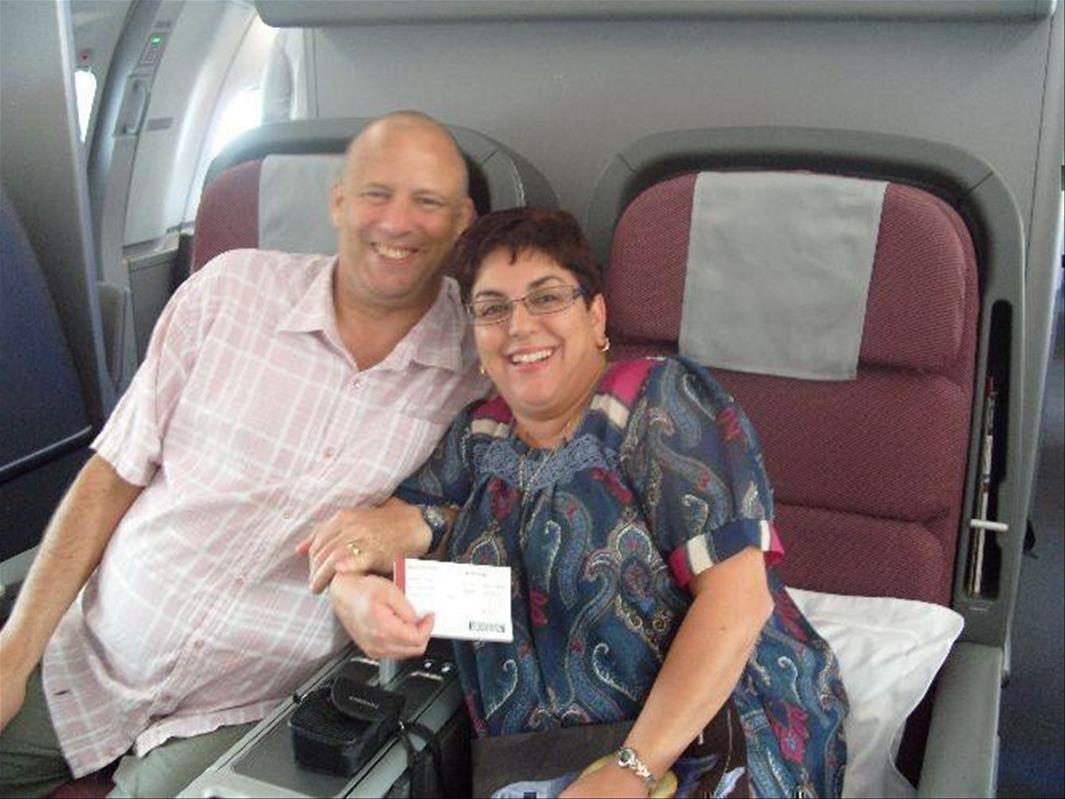 The next day we headed up to the Blue Mountains for a one night stay at Lilianfels. This is another 5* hotel which is part of Orient Express. What I just loved is that service and standards are 5* however it is not pretentious. The Blue Mountains are stunning. I'd like to spend more time in Sydney and the Blue Mountains. We headed back to Sydney via Scenic World where we went on the world's steepest furnicular railway and Featherdale Wildlife Park. Our last night was in Sydney having a traditional Aussie barbie before we flew off to Melbourne.