Pure solitude in the wonderful Wasatch
Gillian Feast- Travel Counsellor (UAE)
The Perfect mountain destination for winter sports lovers. Where do I start?…..There is so much to say about this wonderful destination.
So let's start with some facts; the Wasatch Mountain Range is made up of 4 ski resorts, Alta, Snowbird, Solitude and Brighton. Only 20-30 minutes drive from Salt Lake City International Airport and 10-30 minute drive between resorts means access to all the ski areas is easy and the driving route once you are on the mountain is breathtaking.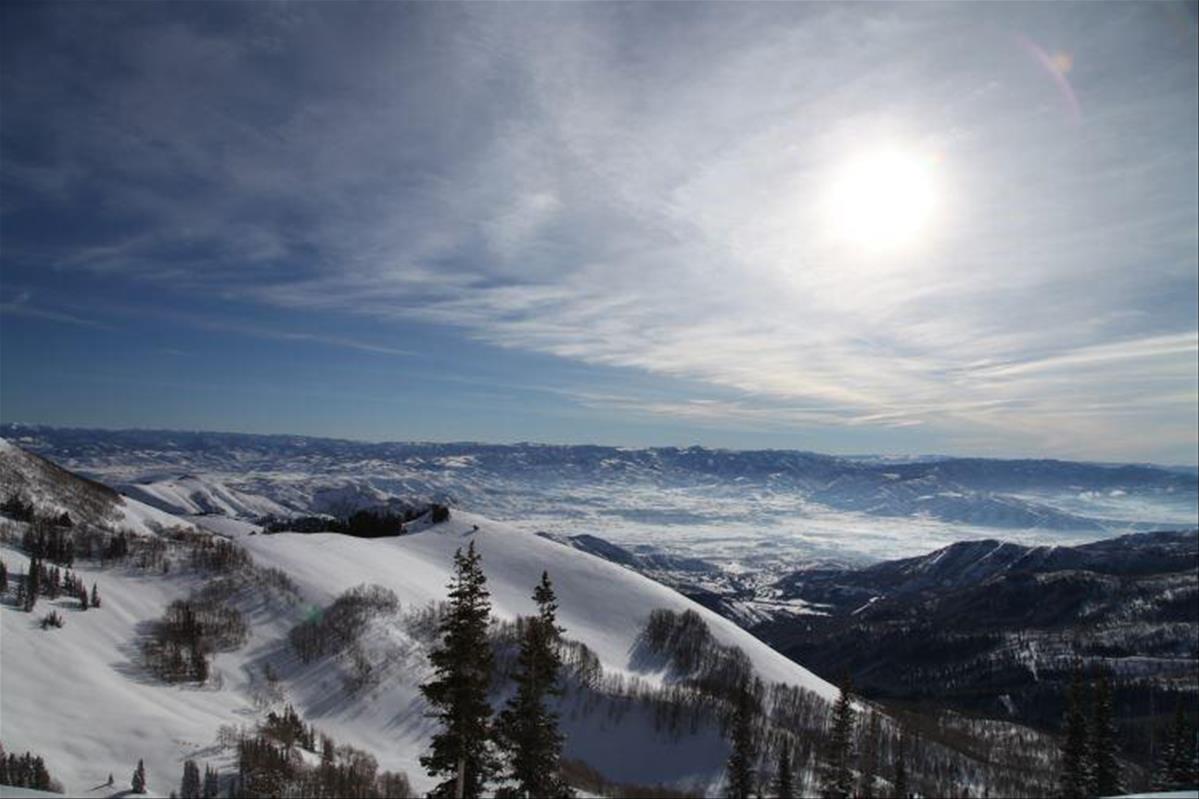 The world famous Park City resorts are also only 45 minutes away, but if you are looking for the best snow conditions and quiet slopes head to the Wasatch!
All 4 of the Wasatch ski resorts are fantastic and are correctly known for having 'The Best Powder in the World'. So if you like endless amounts of deep Champagne powder snow this is the perfect destination. An unbeatable average of 500 inches of snow falls each season.
Alta and Snowbird are the larger resorts and undoubtedly more family friendly with a wide choice of hotels and lodgings and some lively Après Ski. For those who love to ski, Alta has the added benefit of being a skiers only hill. Brighton and Solitude Mountain Village are the lesser known ski destinations but should definitely not be missed out. Brighton had some of the best mountain top views I have ever seen and Solitude really is the perfect name for this blissful resort, the ski hill and the mountain village were just that, Solitude. Even on public holiday weekends, there are absolutely no lift lines to be seen at this utterly charming resort.
Alta and Brighton have unrivalled accessibility across the entire mountain to suit all levels of abilities from Beginners to Dare Devils meaning anyone can ski the entire mountain, Snowbird and Solitude have less runs geared to beginners but have a great range of challenging runs for intermediate and advanced level skiers. And for those who love to go off piste and find untouched powder, all 4 resorts have endless opportunities.
For absolute powder hounds, a days heli-skiing is a must! Wasatch Powder Birds offer a whole range of heli-skiing options and guarantee to find the best fresh tracks around the entire Wasatch range.
I had a wonderful stay in Solitude Mountain Village and really enjoyed the peacefulness of the place, and when I wanted to venture out the Thirsty Squirrel Pub was a great watering hole with some delicious comfort food also served. Just what you need after a day on the mountain.
I would recommend any ski enthusiasts to visit this wonderful place which has oodles of charm and unrivalled skiing. Hire a car and cruise through the beautiful scenery in all 4 resorts. I will definitely be back!