Katie Kirk shares her Family Holiday in Paphos, so great they booked their wedding there!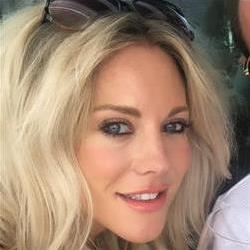 Our 1st family holiday with out little boy Max was to Cyprus. This was Max's 1st time on an aeroplane and he loved it!!! We stayed at the 5* Aphroditie Hills Hotel & Resort and it couldn't be more perfect.
Aphroditie Had everything we needed and we fell in love with the place.
Its situated 20 mins outside of Paphos and as the locals call it 'the Beverley Hills' Of Cyprus, within the gated community there is the Hotel & Complex of privately owned villas & apartments. The villas are just beautiful and are all built around an award winning golf course, which Lee played & loved!!
There is also the Village Square with restaurants a bars, shops, car rental & my favourite haggendess ice cream.
Although we loved the hotel, we looked around the villas & apartments and have decided to book our wedding there! It's totally stunning as has its own little chapel, we are so excited! Along with our guests we are staying in the villas as they are amazing!
It's just the most perfect place to go with the family or friends & they have some gorgeous venue options for weddings with a fantastic wedding team to help.