Janet Evans explores magical Mauritius
Janet Evans, Travel Counsellor
After a wonderful safari experience and a couple of nights in Johannesburg I flew on the early morning, 4 hour flight from Johannesburg to Mauritius. Mauritius is a logical choice for adding in a few nights rest and relaxation after a safari. Beachcomber Hotels are well known in Mauritius and represent 17% of the total rooms available on the island. They have 8 luxury properties in Mauritius of which we were lucky enough to stay at 3; Shandrani, Dinarobin and Trou Aux Biches and visited the others. Each property was unique but in common was the plethora of land and water sports on offer, superb choice of dining options and excellent facilities for families. At Beachcomber Hotels, the "child" packages apply to adolescents up to the age of 17, there is good family accommodation (villas, 2 bedroom apartments or inter connecting family rooms) on offer and a complimentary Bob Marlin Kids club for children from 3 to 12. Babysitting is available upon request. I have sold Mauritius to many clients in the past for honeymoons, couples and family holidays so this was a good chance to see what the island has to offer.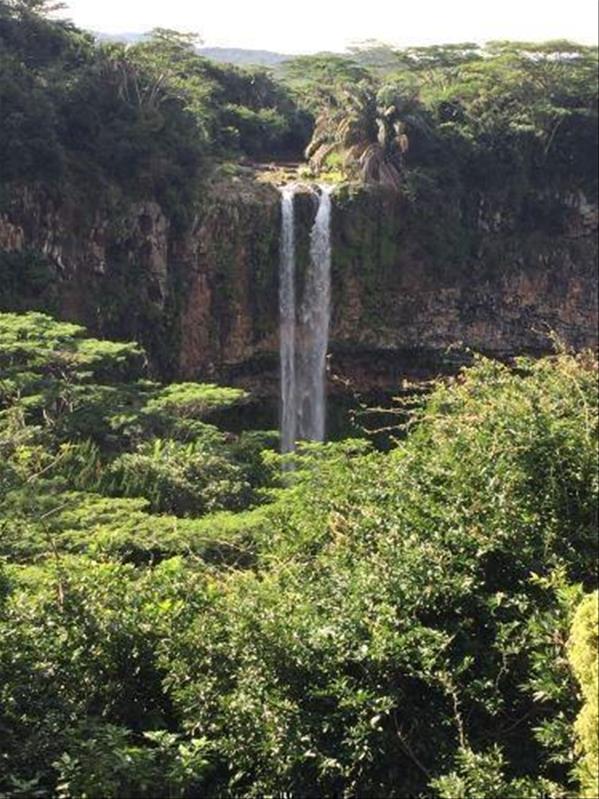 Mauritius has long been known for its amazing natural beauty, so much so that Mark Twain the famous author put it well when he said "You gather the idea that Mauritius was made first and then heaven, and that heaven was copied after Mauritius". I am often asked about the weather, best time of the year to visit and which part of the island to stay. This really depends on your preferences. In general I found the beaches on the East coast to be the best, however the East Coast can be slightly cooler, windier and receive more rainfall. Beaches on the West coast were also stunning however the nearer you get to the North Western part of the island the beaches became rocky. Summer in Mauritius is from November to May with hot, wet and humid weather.
The central plateau in the heart of the island sees temperatures that are slightly cooler than on the coast, which makes it a great region for hiking and exploring the once volcanically active region. Winter is from May through until November when the climate is warm and dry. Late afternoons and evenings can get chilly. This makes Mauritius an ideal family destination for a summer holiday and with competitive prices and an excellent range of child friendly hotels, a good alternative to a European summer holiday.