Safari Diaries from the Masai Mara – Kenya!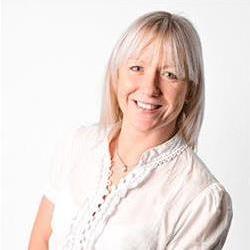 Katie French, Travel Counsellor
I was very lucky to have the opportunity to visit Kenya on a work trip with a safari to one of the game viewing areas in Africa, the Masai Mara. After arriving into Nairobi and a freshen up we went straight off the Karen Blixen Elephant Orphanage. Opening for an hour daily between 11am and midday, the public can pay to enter and watch these baby orphan elephants be fed and play together, a very sweet and fun experience. The Giraffe Centre was our next stop where we were able to feed the giraffes. Our first night was in Lake Naivasha Sopa Lodge with its huge cottage-style rooms. Here you are surrounded by nature and game are free to wander the grounds. We were advised to be escorted from our rooms to the restaurant at night as the hippos tend to come out of the lake to have a wander about. I didn't come face to face with any!
The next morning we got up early for a lake safari round Lake Naivasha in what I can describe as quite a simple 8 person sunken canoe-like boat – no rowing though, just a gentle and quite peaceful motor. There were lots of groups of submerged hippos which we got quite close to, then on the banks you could see zebras and buffalo grazing along with some spectacular birds including an eagle that swooped down for its morning catch out of the lake. Onto the Masai Mara…We set off in our 4×4 and knew when we were nearing the Masai Mara National Park as the smooth tar mac disappeared into mud roads. This was my first safari experience, so seeing the extraordinary animals for the first time was magical; Giraffes with their super long necks and knobbly tufts on their heads, Elephants with their young, and we were really lucky to spot a leopard chilling in the shade under a tree. Zebras are as common as cows out there, herds of them everywhere, fascinating with their prominent stripes which they say are supposed to help camouflage them!
We spent our first night in the Masai Mara at Ashnil Mara Camp, my absolute favourite place! This was luxury tented accommodation overlooking a river that was full of hippos. After a welcome dinner and some evening drinks round a fire pit, we were left zip ourselves into our tents with a super comfy bed to fall asleep to the grunts and groans of hippos.
Another early start for a morning safari drive before breakfast, but definitely worth it as we stumbled on a pride of lions and witnessed an aborted kill on a young warthog. After breakfast we went to visit the Loigero Primary School. We were in awe of the work that they do here as they explained to us about the facility they are building to board young girls to help them to continue their education rather than get married off by their parents and pregnant by the age of 13. Nearby the school is a local Masai Mara village where the tribe welcomed us into their village with a welcome dance and explained their interesting culture and traditions to us.
Our final night in the Masai Mara was spent at Mara Intrepids, another stunning tented camp with a la carte dining. On the next morning we began our journey back to Nairobi, but not before spotting a mother cheetah playing with her two cubs. It was the perfect end to our time in the Mara, a magical experience.