Jemma & Aaron Dalley's magical Mauritius wedding
Travel Counsellor, Donna Bidwell:
Jemma originally contacted me via email after someone suggested she get in touch. I called Jemma to discuss things further and to get all requirements that I needed. One option immediately stood out to me as being the best. I've booked many Honeymoons there before, the Heritage Awali Resort & Spa in Mauritius.
Once Jemma and Aaron had decided on where they wanted to go. I visited them to go over all the details and to get the documents which I needed. Jemma and Aaron were always a g
reat pleasure to take care of and it was an honour to arrange their wedding.
They flew out on the 9th August 2014 and got married on the 14th August.
Here are their thoughts on booking their wedding with me:
"After hours of searching for a beautiful wedding destination at a reasonable price, I had mentioned to a friend how stressful it was all becoming. She then gave me Donna's name and explained that she was a Travel Counsellor who could help. I contacted Donna and she replied promptly to organise a personal home visit. Donna was very friendly and asked us exactly what we wanted. Donna soon started to research possible destinations and hotels, making sure the hotels she looked at offered us the best service, care and welcome and were within our budget. Donna kept in regular contact and listened to our views, nothing was too much trouble for her. When Donna had found our dream destination she assured us of the financial protection which would be included with our booking. This gave us peace of mind when we were booking such a big occasion and holiday abroad. Before our wedding and holiday Donna provided a comprehensive itinerary detailing every flight, hotel and transfer. That's not where her personal service ended; she even checked us in and organised personalised seats on both flights. It was entirely stress free, we simply had to pack and turn up. While abroad, Donna contacted us to make sure we were happy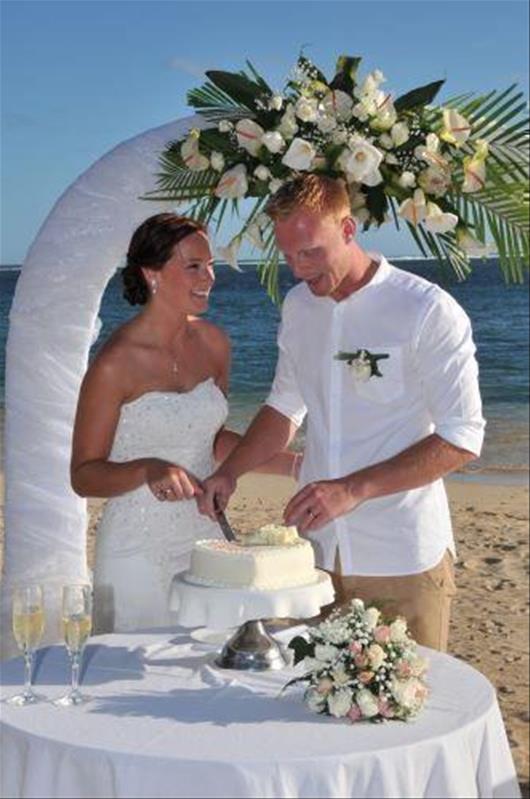 with the service we were receiving, which we were absolutely delighted with. Donna also congratulated us on our wedding day which was a nice, personal touch. We are truly grateful to Donna for making our wedding and honeymoon the holiday of a lifetime and would have no hesitation in highly recommending her to anyone looking to book a wedding or honeymoon abroad."